MTY Retreat: A Review
Imagine this, you are awakened by the sweet smell of lavender, crashing sound of the crystal blue ocean water, and the overwhelming view your floor to ceiling window and balcony provides. Your awesome roommate is quietly, and considerably waiting for you to awake to go grab breakfast. There is a full day planned, you're nervous, you're excited, you're anxious, you've been pushed from your comfort zone, you're welcomed, you're affirmed, you belong, you are at the My Taught You Retreat.
I could continue to rave about overall esthetics, details, and service, but that would take me forever. Every minor or major detail is all worthy of monumental praise. The bright and warm spirit of every Attendee, every MTY Staff Member, Speaker and Special Guest were beyond breathtaking. What I observed the most was the jubilation to assure others were at peace. In addition, the forceful requirement of self-care radiated throughout the weekend. Loving on self is one of the qualities Black Women limit themselves in. Myleik and Team assured each one of us tapped in with intent and purpose.
Let's discuss the events experienced in this luxury infused weekend:
Day One
Arrival Experience
As we arrived to the Resort in pre arranged transportation, we were greeted and welcomed by Myleik and MTY Staff.

Some Attendees had arrived earlier, and were already enjoying lunch, encouraging others to join in. It was so refreshing to see zero egos, zero attitudes, and most importantly, zero status dropping, just pure love, admiration, and gratitude.
Mingling & Messages
I've never seen a more unique way to welcome Guests for Dinner! The Illustrated Menus were such a conversation starter and a great interactive exercise. We enjoyed a delicious 5 course dinner, embraced Speakers,Special Guests, and a lovely welcome message from Myleik.

The evening ended with a complete jam session provided by the wonderful DJ Oliva Dope who emphatically understood what Black Woman need to hear while indulging in self-care. Heels were removed, and a good time commenced. To say this was astonishing to witness is an understatement.
Day Two
Sunrise Sweetness
5AM, wake up call, after just going to bed at 1AM was not a worry, or problem to my Roommate and I. We were pumped and beyond excited to experience what was next. As we assisted each other in completing our "All White" look, I couldn't help but imagine Heaven, it surely must feel like this moment.

Pastor Sarah Jakes Roberts lead us in Sunrise Service on the Beach. We were adorned with beautiful flower crowns prior. As she began speaking, tears of gratitude filled the space. I instantly became overwhelmed when she spoke on the power of our individual seeds, the maturity of them, and all we must due to protect them. Seeds were planted and on the verge of rising to assist ourselves and fellow Sisters.

Indulging in Breakfast was quick and cute as we had to prepare to set sail in a few hours.
Our transport to the dock was an immediate treat as we entered the Bus to "BeyChella" pumping and inspiring us for the upcoming turn up.
As we approached the Boat many of us were stopped in our tracks by what we saw. MTY Retreat was plastered across the Boat, and custom flags blew with the wind.
Flowing margaritas, tons of food, and an amazing playlist by DJ Olivia Dope we set sail and enjoyed an afternoon at sea. The moments and memories made will go down in history! Isla Mujeres was not ready for the melanin overtaking.
Cocktails & Conversations
There is never a time listening to Myleik is not good ; add Yvonne Orji to the mix, and you have a recipe for mystic wisdom.

Yvonne selflessly shared her story, but attributed it with life gems that I will never forget. She dropped a captivating quote, when asked how she knew it was time to follow her passion, and not her stability in Healthcare, she said, "I hate regret more than I hate fear." daring us to propel our lives and follow God's will.
Day 3
Master Classes
Masterclasses always make me nervous. I am a horrible note taker, and always feel like I'm missing something. I'm naturally a sponge, but don't always retain what I should. I pushed my fear of not retaining to the side, and dedicated myself to learning just one thing. When Karleen Roy was introduced as the Host for the day, I knew it would be different. Karleen brought such a breath of fresh air, sense of calm, and tons of humor to the room.

Devi Brown led the way with morning meditation and an exercise that stripped me off all perceptions by simply asking, "Who am I?" no titles, no clout, who am I at the core. The young Lady who was sitting next to me was so moved, she reached out to hold my hand. In just that brief moment I felt so empowered, her energy and mine combined with the room, helped me to see the journey I was on was far from over. I quietly whispered, "I have work to do", and she responded, "So do I."

We continued with Morgan DeBaun who led us through a WorkSmart Class. My favorite part about Morgan's class was her interactive exercise. She requested we all get up and find someone we hadn't met yet, tell them all of our accolades, and allow them to share as well. That moment was monumental for me because I'm use to downplaying my accomplishments. Having another Queen commend me was everything I needed. Being able to embrace another woman, and tell her I'm proud of her was magical.

We ended with our Curator having a Q & A. Myleik is the Queen of knowledge in my eyes, so this was surely a treat. She conquered all questions, and left us with tangible expectations. A highlight during this session was Myleik's views on success, "Success does not last forever, but significance does." The impact of that statement sustained me for the duration of the day.

Luvvie Ajayi and Kahlana Barfield-Brown briefly joined Myleik on stage when asked about dealing with hate in your perspective industries. Whew! such a moment. Luvvie's transparency about her depression after the infamous 'Tevin Campbell" tweet was so enlighting. Kahlana's not so fairytale experience with Instagram hate regarding her style and her ability to remain grounded was so therapeutic.

Downtime began and the SPA my goodness, no words. It was so needed and worth it.

Unfortunately during my Spa appointment, one of the amazing Special Guest Courtney Adeleye hosted an impromptu session. Some of the ladies filled me in and shared one of the gems they picked up from it, "There is no winning in your comfort zone." We all get so content with comfort that we never realize how much it handicaps us. Learning to destroy comfort will only be substantial to my evolution. So mad I missed it, but grateful for the recap.
Photo #7 Credit: @Brittnidanielle
Leveled Up Chats
We reconnected after enjoying downtime and dinner for another Cocktails and Conversations. Such a special moment involving Karleen Roy, Kahlana Barfield-Brown, Luvvie Ajayi, Necole Kane, and Myleik. They discussed the impact last years Retreat had on their lives, and left us all with something they want us to take away:
Karleen: Keep your imagination.
Kahlana: Embrace each other.
Luvvie: Don't be selfish with your dreams.
Necole: You are enough.
Myleik: Value your differences.
Luvvie said something that floored me. She reminisced on all the events of this year and said the Retreat has truly taught her how to chase joy. We forgot to do that during the hustle so much, and I am committed to chasing it forever.
Epic & 40
Myleik turns 40 May 15th, and she chose to celebrate with us! I didn't know she could get this lit, but she is from Inglewood so you can't be too surprised :-).

Her heart is so profound that her gifts become your gifts. Reading has been one of the gifts that has truly shaped where Myleik is today, and she wanted us all to share that moment with another Sister. The book giveaway was outstanding.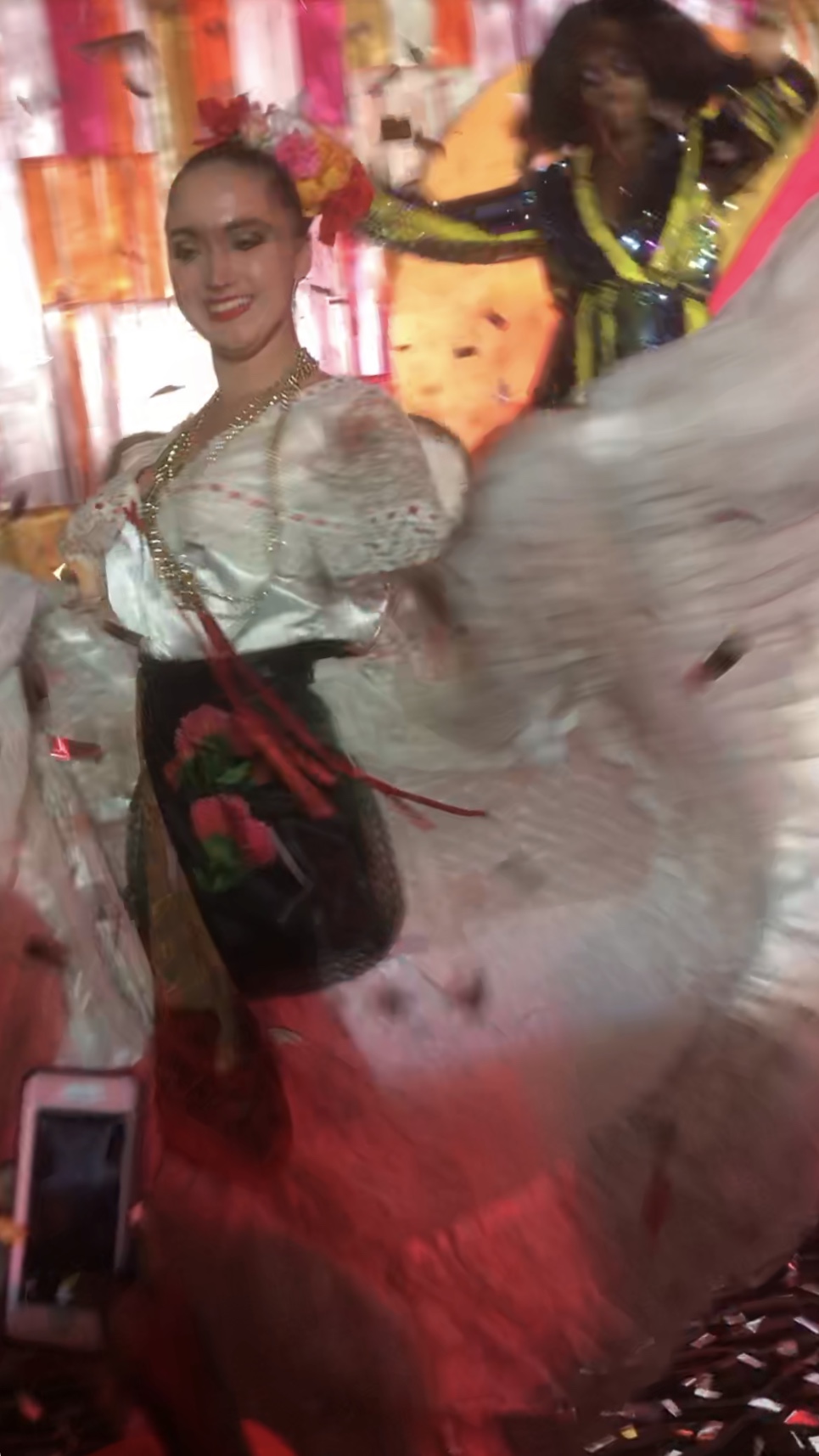 Photo #1 Credit: @Shewinssociety | Photo Credit # 8 @Msnish82
Three ways to describe the Retreat, Life changing, egoless, and enhancing. I will never be able to thank Myleik for the exposure and everything received during this dazzling weekend of sisterhood, and magic. I am ready to keep up this momentum, and apply pressure with my fellow Queens
Preparing for leaps of faith was the theme this year, and it surely aligned with my experience. Just one day prior to leaving for the Retreat, I was laid off from my job. I am terrified being outside my comfort zone, but understand this is all my preparation. The level of loved I received was beyond amazing.
What I learned:
Love is available to me and for me.

I don't have to remain attached to titles I've been given.

I can create peace for me and it can be bright.

I will and can enhance others no matter how broken I've been.
Thank you to Matiur Transportation, Nizcu Resort, The Vanity Group, MTY Retreat Team, Pastor Sarah, Luvvie, Yvonne, Kahlana, Necole, Devi, Morgan, and Courtney, for your hard work, contributions, and love spread over the weekend.
To every single Attendee, I've never felt so welcomed, so loved, and so inspired by all of you. I feel like I belong to an elite Sorority that I hope continues to grow. Thank you from the bottom of my heart for every smile, hug, and kind gesture.
Myleik,
You are the magic! Thank you understanding the power and unity in sisterhood. Thank you for blessing me with the opportunity to experience such a transformative weekend. I will always show up for you, because you have always shown up for me.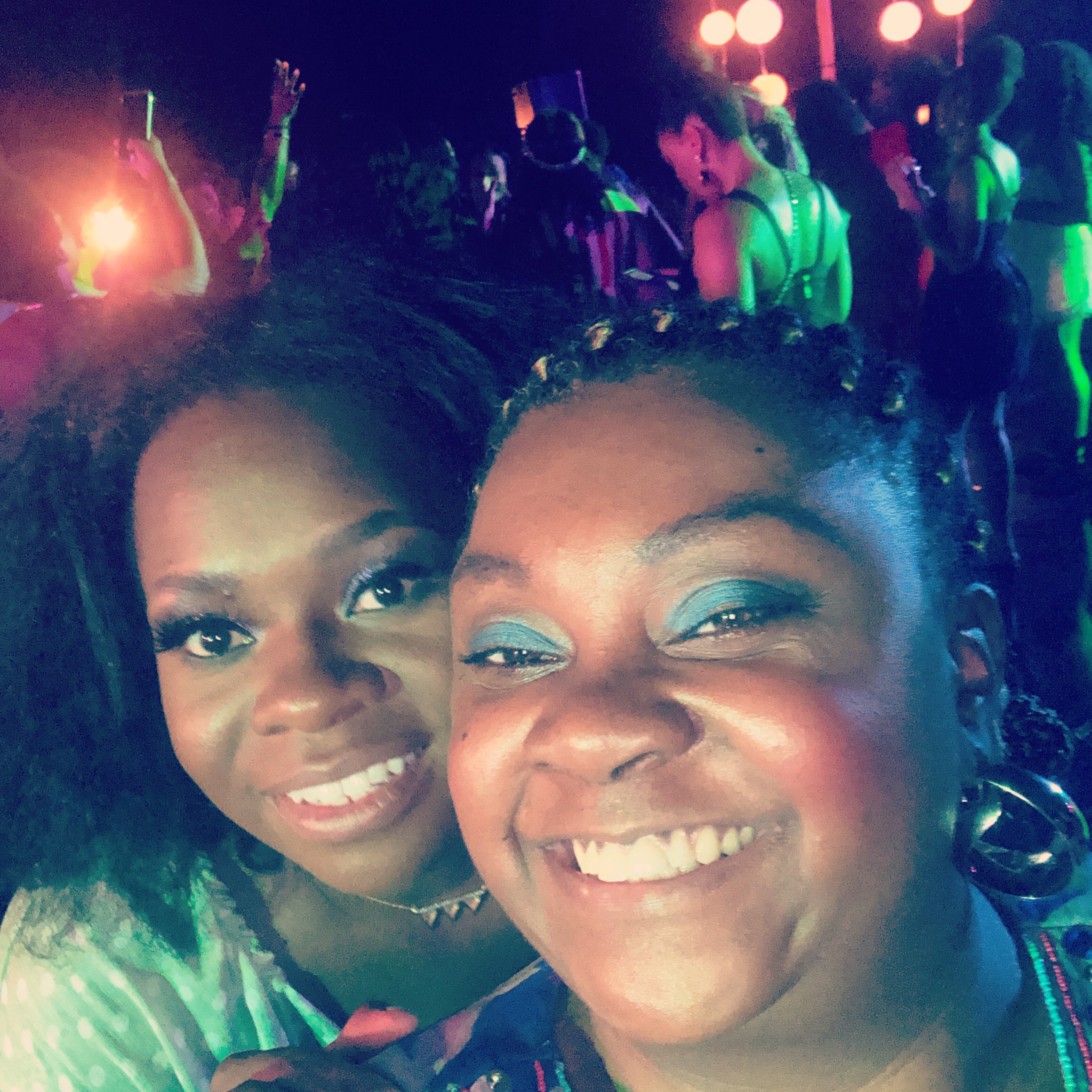 Be Love,
Brittney 'Genuine Gemini' Baker